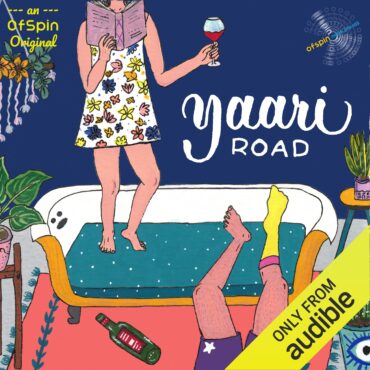 Yaari Road
Yaari Road is a show on Audible Suno produced by OfSpin Media Friends and written by Shruti Bhola. It is the journey of two platonic friends, Sanya and Gagan, who live together in an apartment in Mumbai.
What happens when the society starts attaching labels to their relationship? How do they manoevure through mindsets and beliefs, questioning it all, while embarking on a journey of self-discovery themselves? Will societal norms and strong sexual undercurrents change their platonic status?
GListen to find out.
Dive into the world OfSpin's hyper-realistic sound design, which uses stereo spacing and physical, movement performance.
Number of episodes: 10
Episode duration: 20-25mins
Listen to the full series on Audible Suno! Click here: Yaari Road.