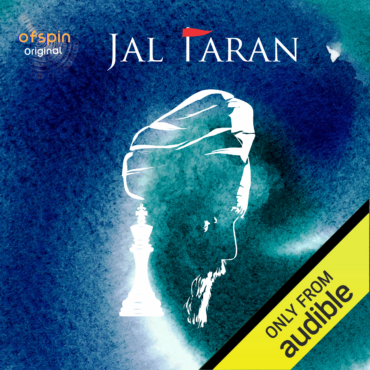 Jal Taran
Written by Varun Kulkarni, Jal Taran is inspired by real incidents. It is a political drama that finds relevance within the backdrop of water scarcity in the country that has adversely affected farmers.

The story follows Vinayak, a politician who vows to fight the water crisis after being haunted by his father's suicide that came about due to water scarcity, and then devastatingly loses his son due to the abundance of it.

The story unfolds through Vinayak's point of view, where one witnesses the test of values and volatility of ambitions that brings comfort to a few at the cost of many. OfSpin's hyper-realistic sound design.

It's a podcast addressing some important issues – the farmer situation in India, mental health and suicide.

Number of episodes: 12
Length per episode: 15-20mins